Garden edging is one of those topics that thrills me like personal insurance: my eyes glaze over immediately.
If you search on google, you end up reading BOOORING articles or looking at galleries of  'creative' ideas for garden edging that I more honestly call 'ugly' or 'impractical.'
Usually, in less than 10 seconds, I lose focus and interest, and this is what happens in my brain:
'You can stay but I am leaving' says my brain every time I search garden edging on google. 'The Simpsons' is a Fox copyright
Let's see if I can write down an epic article about garden edging that explains to you what works and what doesn't, and when you should use what.
First question, the most important: do you really need a garden edging?
Garden edging is used when we want to give a neat shape and aspect to lawns and garden beds. This means that if the mood of your garden is from relaxed to pretty scruffy, maybe you don't need to define the different areas so neatly.
Look, for example, at what Derek Jarman's did in his garden in Dungeness (to know more about him and his garden click here):
Derek Jarman was a  an English film director who made a famous garden on the shingle shore near Dungeness nuclear power station. Photo credit: Gardenvisit
This cottagey garden looks informal and natural: it almost seems that plants are growing spontaneously.
Yeah, I know what you are thinking: 'LOL Carlo, good one, but where is my lawn???!!!'
Diane Beresford-Kroeger is a botanist and avid gardener who created her own natural garden in Canada. She believes that the gardener should be like the guardian of a biological system (more information on the work of Diane here). Her garden looks very informal: masses of perennials are gathered without a particular shape and all looks happily and beautifully scruffy. The look of the garden is in perfect harmony with the surrounding landscape.
A natural garden in a natural environment. Perfect balance!
Before you get too excited, let me tell you that these kind of gardens needs maintenance like others more neat, and that a no maintenance garden doesn't exist. If you are thinking that garden edging is not for you, you should know that sometimes you would need to clean up the border of your lawn a bit. You can do it manually with a lawn edger, or you can also use whipper snipper (is it your first time hearing these words? To understand what I am talking about click here).
Too complicated my friend? Let me tell you about garden edging a bit more and let's see if it's your cup of tea.
If your design requires sharp edges for lawns and garden beds, you only have to choose which material you need to realize your garden edging.
Garden edging has some undeniable advantages:
It keeps the grass from invading garden beds and eliminate the need for edge trimming
It accentuates each garden area and defines the shape and form of the overall design
It keeps the mulch from spilling over from the garden bed into the lawn
According to your budget and the general mood you want to achieve for your garden, you can choose among the following materials:
Plastic
Timber
Concrete
Metal
Bricks
Stone
When should we use what? And why? Let's see the different options.
PLASTIC EDGING
It's the cheapest option. Plastic edging comes in rolls and often it's made with recycled plastic, which is good. But just about everywhere on the internet, you can find people who gave bad reviews to plastic edging because, as my friend Catherine Stewart says in her blog Garden Drum 'it twists and buckles and looks even cheaper than it is' (have a read at her experience with edging here).
So, if you are considering to put a plastic edging in your garden, well…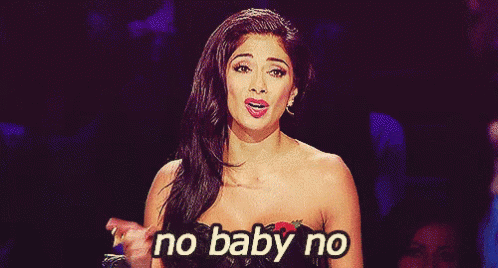 TIMBER EDGING
Timber is a beautiful material, rich in colour and texture and it comes in different thicknesses. It never has a refined look even when it's thin, which makes it perfect when you don't need a polished look:  from slightly informal (like in a kitchen garden) to mildly country, from classy shabby to blatantly industrial.
For example, in this kitchen garden designed by Spirit level, a garden design company based in Sydney, the timber edging has been used to define the shape of the plots where vegetables are grown:
Timber edging frames the plots where vegetables are grown in this garden designed by Spirit Level. Photo credit: Spirit Level
Chunky timber boards have a decisive, strong aspect; you can use them anytime you want to add character to your design; have a look for example at these steps:
 The thickness of the timber boards os perfect for highlighting the geometry of the steps. Photo via Pinterest 
If sawn or laser cut, timber still has a certain kind of refinement because the sides of the boards are quite even. But if you want to give your garden an industrial look, you might want something rougher like timber sleepers:
The chuncker the timber, the rougher the look. Photo via Pinterest
You could go even more creative: Fiona Brockhoff, garden designer based in Melbourne, designed an edging/retaining wall using the sleepers vertically:
When cutting the timber vertically, edging becomes a retaining wall. Photo credit: Fiona Brockhoff
Arent'they great? But always remember: the more pieces the more labor!
The problem with timber is obviously that it doesn't last, even if I find it ever more interesting when aged. The thicker the boards, the longer they last and the rougher they look: if you are considering to use them in your project, please dose the thickness responsibly 🙂
Timber is furthermore not really good if you want to design curves, unless you cut it into smaller pieces as Fiona did.
CONCRETE EDGING
Concrete edging, especially the precast, is an economic solution if you want to give to your lawn and garden beds a sharp look. But, because of the characteristics of the material, the edging is quite thick so that it's very hard to hide or make it disappear in the garden. I like to use this kind of edging when I want it to become a feature and to highlight the shape of the element I am framing.
I am not particularly crazy about when concrete imitates other materials like terracotta or timber, because it always has a fake-ish look. At the opposite, I like its texture and its shades of grey, and I find it perfect in contemporary gardens:
This neat curve created with a concrete edging is simply divine! Photo via Pinterest 

Concrete edging is interesting to use if you want your edging to become a feature. Photo via Pinterest 
METAL EDGING
Bad news: metal edging is more expensive than timber or concrete. Good news: it's thin, flexible and eternal.
If your budget allows it, you should use it whenever you are realize a minimalistic or a contemporary garden: because metal it's thin, it tends to disappear, highlighting just the pure shape of the element you are framing. Quincy Hammond knows perfectly this, and that's why she used a metal edging for framing squares of lawn in this beautiful garden she designed for Abercrombie and Fitch in Paris:
In this garden the metal edging almost disappearto let the pure shapes shining! Photo via  Quincy Hammond
Metal edging can also be used in contemporary gardens when you want to separate different materials, like in this example:

Concrete is the perfect solution for creating a contemporary edging with different materials. Photo via Pinterest
A very popular metal for edging is Corten: a rusty steel perfect when a bit of roughness is required.
Corten also works very well in the country gardens where it tends to completely disappear because, it has the same colour of the soil.
The colour of the corten steel is similar to the colour of the soil: this makes it a material that tends to disappear in the garden. Photo via Pinterest
BRICKS EDGING
Bricks are one of my favourite materials probably because they have always existed in the history of Italian Architecture. I think that my DNA is made out of bricks.
Why do I like them so much?
Firstly, because of their irregular texture. At first sight, we can't say that it's a refined material.
But at a second look, we can notice that terracotta has many shades,  it's warm and has a sort of rough elegance. That's why we can use bricks in different settings, from refined to rustic gardens with no disappointment. They are perfect if you want to go classical, and helpful when used in a contemporary way.
One of the most common combinations is bricks and gravel, it never gets wrong:
Bricks and gravel are always rustic and chic. Photo via Pinterest
Bricks are also perfect when you frame pebbles with them:
Bricks and pebbles look perfectly matched in this garden designed by Dominique Lafourcade. Photo credit: Clive Nichols
I like when they get old: their texture gets richer and more interesting, perfect if you want to give to your garden a rustic touch:
The older bricks get, the more interesting they look. Photo via Pinterest
Like timber, they come in different sizes: the thinner they are, the neater the look. Thin bricks can be used for a contemporary edging like in this example:
Quincy Hammonds knows the details are what make a garden looking perfect.
I am not sure if you got it, but I. ABSOLUTELY. LOVE. BRICKS.
STONE EDGING
I've left the stone edging for last because it's probably the most expensive material you can use for your edging. Stones are beautiful and durable, and most of them get better when they age. In many gardens, stones says luxe, refinement, and elegance, like in this garden designed by Luciano Giubbilei where he used slabs of travertine for framing a lawn:
The stone edging is a subtle detail that adds highlight the sense of perfection and control that this project communicates. Photo credit: Steven Wooster
Depending on the finish, stones can also have a rustic and elegant feel, especially if used for framing a path or a driveway paved with gravel, like Quincy Hammond did in this country garden:
If stone has a rough finish, it's the perfect companion for the gravel. Photo credit: Quincy Hammond
Once again, the bigger the stone pieces are, the rougher they look. And the more irregular they look, the more rustic they feel. Look, for example, at the chunky stone edging designed by Spirit Level for this garden:
A garden in Rose Bay, Sydney. Photo credit: Spirit Level
I also want to show you how Derek Jarman used free stones in his savage garden to an irregular edging:
This irregular edging is perfect for the natural garden designed by Derek Jarman. Photo credit Welly Woman
A couple of more words to comment the other pictures of edging you can find on the internet, that show materials like terracotta pots, bottles, ceramic dishes or the bonbonniere of your grandmother that you hoped you could use in such a clever way…well…how can I say it…
I hope I've helped you so far to choose the right edging for your garden. If you want to share your doubts or want to show me successes, please leave me a message in the comment section below!